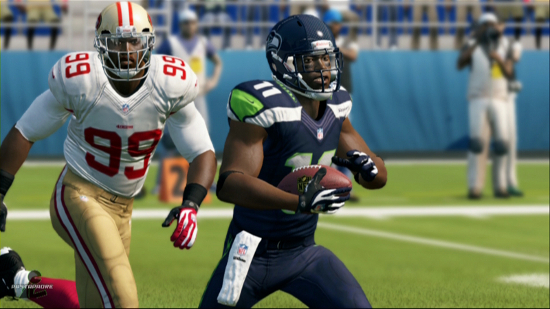 Percy Harvin is on the move to the Seattle Seahawks. In exchange for their first round pick (#25), a seventh rounder, and a conditional fourth rounder in 2014 the dynamic offensive weapon is joining a team that clicked in all facets on offense in the second half of the season giving Russell Wilson another weapon at his disposal. The Minnesota Vikings are now barren at wide receiver so expect them to make moves there as free agency opens as well as in the draft. They now will have the 23rd and 25th picks in the first round. 
Harvin finished Madden NFL 13 rated 91 (with 96 speed, 98 agility, and 98 acceleration) though his season was cut short due to an ankle injury ironically suffered when playing in Seattle. He can be used all over the field and, with zone read expected to be much more effective in Madden NFL 25, will make his presence felt there along with possible return duties.
In terms of Madden the Seahawks were already well on the rise in terms of online usage over the course of last season and now appear likely to be one of the top four teams used in Madden NFL 25. Balance on both sides of the ball, with a more explosive offense now combined with the #1 scoring defense and in particular a difficult secondary to contend with, will make them one of the most dangerous options to choose from. The 49ers, Patriots, and Cowboys will be in that mix for most used teams as well.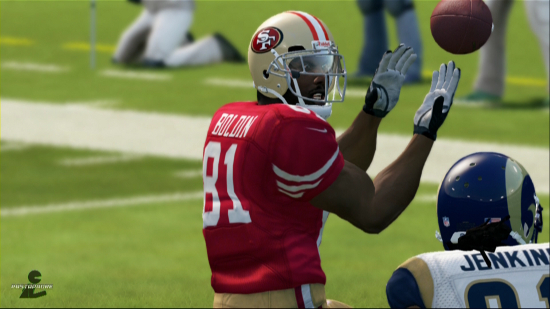 Speaking of the 49ers they just followed with a deal of their own for a premiere wide receiver. Anquan Boldin is moving to San Francisco in exchange for a sixth round pick. They needed a wideout on the opposite side of Michael Crabtree and they got a clutch one at that. Boldin, who will be 33 in October, finished Madden NFL 13 rated 90. Look for screenshots of all the major signings and any other trades in the coming days!