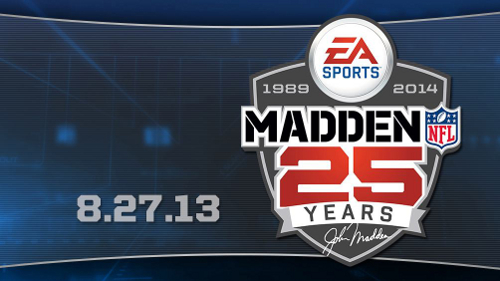 The voting campaign for the cover of Madden NFL 25 has now gone live. The tournament features two separate brackets with legends on one side and current stars on the other. The winner of each bracket will then go head-to-head for the honor.
Some of the names in the running include former Madden cover athletes Ray Lewis, Marshall Faulk, and Eddie George along with notables such as Joe Montana, Deion Sanders, Barry Sanders, Dan Marino, and Randall Cunningham. On the side of the current players are number one seeds Colin Kaepernick and Robert Griffin III, Adrian Peterson and Andrew Luck snag two seeds, and Russell Wilson enters as a three seed.
Get your votes in for the first round through the official Madden NFL 25 SportsNation page. The deadline to cast votes before advancing to the next round is March 20.