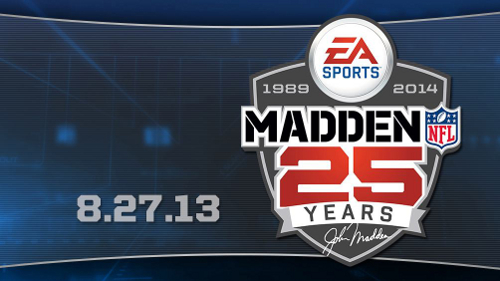 The competition involving 32 legends and 32 active players to win the cover of Madden NFL 25 has now moved forward to the second round. A campaign to push Jake Delhomme over Joe Montana failed miserably as 92% of the votes went Montana's way. A day after claiming he was a lock to win the whole thing Chad Johnson has thankfully been knocked out by Tim Brown.
Over 21 million votes were cast in the round. Biggest margin of victories went to Barry Sanders (95%), Jerry Rice (94%), Adrian Peterson (94%), and Deion Sanders (93%). Barely scraping by to advance was Von Miller (51%) which despite the seeding was an upset over Victor Cruz, followed by LeSean McCoy (52%), Darrelle Revis (52%), and Dez Bryant (54%).
The most surprising result, and one that suggests the more "old school" of the legends are at a distinct disadvantage, is LaDainian Tomlinson dispatching Randall Cunningham in easy fashion. Colin Kaepernick could be in trouble as he only managed 62% over the 16 seed Antonio Gates.
Get your votes in for the second round through the official Madden NFL 25 SportsNation page. The deadline to cast votes before advancing to the next round is March 27.