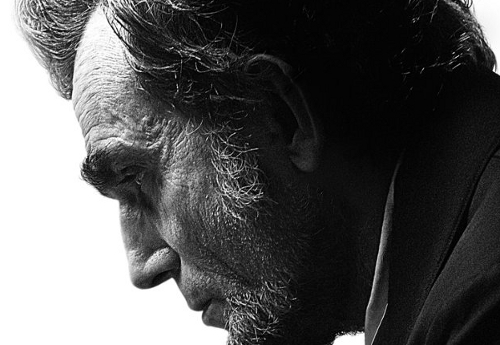 Lincoln
Capturing the danger and excitement of political intrigue, Steven Spielberg's Lincoln chronicles the final four months in the life of the man regarded as America's greatest President. Starring Daniel Day-Lewis in the title role, the untold story focuses on a defining moment in Abraham Lincoln's life – as commander-in-chief of a country in chaos; as a husband and father afraid of losing his own son to the war; and as a man guided by his conscience to end slavery. With the Civil War nearing conclusion, President Lincoln fights to convince a fractious Congress to pass a Constitutional amendment that will change the course of history. Facing fierce opposition, he wages a battle of strategy, persuasion, and political muscle to build a coalition out of his team of rivals.

Killing Them Softly
Jackie Cogan (Brad Pitt) is an enforcer for the Mob. When a high-stakes Mob protected card game is heisted by some small time crooks Cogan is called in to track them down and restore order to the local criminal economy. KILLING THEM SOFTLY also features a classic cast of misfits: Richard Jenkins, James Gandolfini, Ray Liotta, Scoot McNairy, Ben Mendelsohn, Vincent Curatola, Max Casella, Trevor Long Slaine, and Sam Shepard.

Parental Guidance
Billy Crystal, Bette Midler and Marisa Tomei prove that laughter is relative in this hilarious comedy that's fun for the whole family! Old-school grandparents Artie (Crystal) and Diane (Midler) get more than they bargained for when they get stuck babysitting their type-A daughter's (Tomei) overprotected kids. But things go from hectic to hysterical when Artie realizes the kids are running the house with their newfangled technology. By playing by his own rules, which include sugary snacks, old fashioned games and tough love, Artie manages to outsmart the kids and achieve the impossible- bring the family closer together!

The Borgias: Season 2
The Borgias is a one-hour drama series based on the infamous Italian Renaissance family The Borgias. Jeremy Irons stars as Rodrigo Borgia, the cunning, manipulative patriarch of The Borgia family who ascends to the highest circles of power within Renaissance-era Italy. The series begins as the family's patriarch Rodrigo becomes Pope, propelling him, his two Machiavellian sons Cesare and Juan, and his scandalously beautiful daughter, Lucrezia, to become the most powerful and influential family of the Italian Renaissance. And all the power and influence eventually leads to their demise.

Continuum: Season 1
n the year 2077, the ruthless leaders of the terrorist group Liber8 escape execution by time traveling to 2012, taking tough-as-nails cop Kiera Cameron (Rachel Nichols, G. I. Joe: The Rise of Cobra) with them. A stranger in a strange land, Kiera poses as a government agent and joins forces with police detective Carlos Fonnegra (Victor Webster, Castle) and teen tech wizard Alec Sadler (Erik Knudsen, Jericho) to capture the terrorists before they can alter the future and turn the world upside down. Packed with explosive action and astonishing visual effects, Continuum: Season One is an adventure too thrilling to miss!

Veep: Season 1
Former senator Selina Meyer was a rising star in her party, a charismatic leader with White House potential. Then she became Vice President. Julia Louis-Dreyfus (Emmy winner for Seinfeld and The New Adventures of Old Christine) stars in Veep, a new HBO comedy series created by Armando Iannucci (Oscar nominee for co-writing In the Loop) that follows the whirlwind day-to-day existence of the Vice President as she puts out political fires, juggles a busy public schedule and demanding private life, and defends the president's interests, even as she tries to improve her dysfunctional relationship with the chief executive. In eight Season 1 episodes, Veep hilariously skewers and satirizes both the nuances of everyday office politics and the political world in an environment where even the most banal decision – from a yogurt flavor to choice of the VP pet – can have unexpected and far-reaching consequences.

Star Wars Lego: The Empire Strikes Out
Your favorite characters are back to save the galaxy in LEGOr Star Warsr: The Empire Strikes OutT. The heroes of the Rebel Alliance including heroic Luke Skywalker, swaggering Han Solo and steadfast Princess Leia have no time to celebrate their victory over the Empire as a new Imperial threat arises. But as Jedi-in-training Luke embarks on this next mission, he discovers that his celebrity status as a "Death-Star-Blower-Upper" can be a double-edged lightsaber when he's constantly mobbed by crazed fans. So much for secret missions! Meanwhile, Darth Vader and Darth Maul are locked in a hilarious "Sith-ling" rivalry as they compete for the Emperor's approval. It's an action-packed comic adventure that's out of this world!