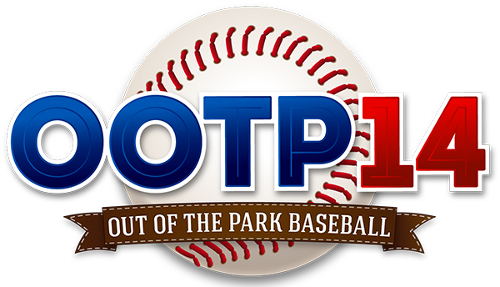 Until today the latest edition of the Out of the Park Baseball series had only framed its release as coming in April. Now though an exact date has been pinned down and it's April 12 for all those who pre-order before going wide on April 15. Meanwhile the mobile version, iOOTP 13, is expected to arrive in the App Store on or around April 4.
Earlier a full detailing of new features and improvements were made for Out of the Park Baseball 14 and now some late additions to the lineup have been announced. 
•Unlock plenty of performance-based Achievements! How many can you discover during your managerial career?

•You can set a player to a "Not Interested" Trade Status, preventing the AI to offer this player to you again.

•A Free Agent Draft can now be scheduled from the League Setup functions screen. It's similar to the inaugural draft, but it doesn't clear the team rosters and it assigns picked players adequate 1-year contracts. Such a draft is useful if, for example, you want to have contraction and draft the players released from the contracted teams. Or if you import several historical players into the FA pool and want the teams to draft them.

•The new optional Font Size Setting allows you to adjust the interface to your liking.
Out of the Park Baseball 14 goes for $40 on PC and Mac and features updated rosters, a new player origin and development engine, a re-coded scouting system, improved AI, and new real-time simulation features. It can be pre-ordered from the OOTP store.