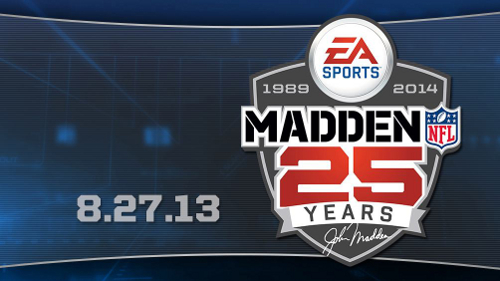 The cover campaign featuring both legends and current stars for Madden NFL 25 has reached the third round. The "Old School" and "New School" brackets are now in the Elite Eight stage with the eventual winner from each side facing off for the honor.
No huge surprises were found in the previous round as the lowest seeds remaining are fives. The only mild upset was Michael Strahan squeezing by Kurt Warner. Colin Kaepernick had a second straight weak outing and could be looking at getting bounced by Arian Foster now and Andrew Luck appears to be the underdog to Russell Wilson. Barry Sanders, Jerry Rice, and Adrian Peterson crushed their parings by tallying over 90% of the returns.
Voting is completed through the ESPN SportsNation Page. The third round runs until April 3rd when it will move forward to the semifinals for each bracket.