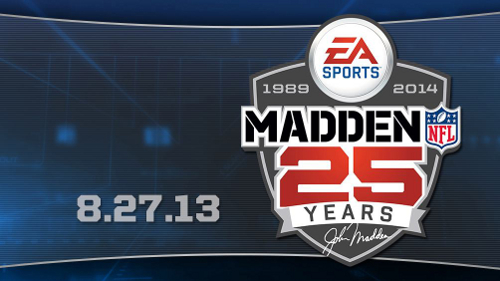 The cover campaign featuring both legends and current stars for Madden NFL 25 has reached the semifinals in the two brackets. The "Old School" and "New School" participants are now in the Final Four stage with the eventual winners from each side facing off for the cover honors.
Another round has passed without any big surprises and the result is some epic pairings to vote on. Colin Kaepernick is gone in what some might consider an upset due to his #1 seeding but he never had near the support of other high seeds – it was evident after the first round that he wouldn't be a contender. The match-ups are Joe Montana vs Barry Sanders, Jerry Rice vs Deion Sanders, Arian Foster vs Russell Wilson, and Robert Griffin III vs Adrian Peterson.
Voting is completed through the ESPN SportsNation Page. The fourth round runs until April 10th when it will move forward to the finals for each bracket.