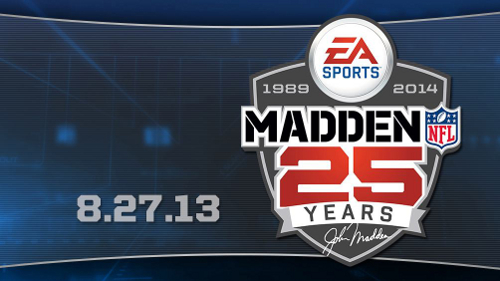 The cover campaign featuring both legends and current stars for Madden NFL 25 has reached the finals in the two brackets. The "Old School" and "New School" participants have been shaved down to two each with the eventual winners from each side facing off for the cover honors.
Barry Sanders goes up against Jerry Rice while Arian Foster will take on Adrian Peterson. Foster's run is the only thing that could be considered a surprise especially having quit social media prior to the tournament. He has gone on to beat Julio Jones, Colin Kaepernick, and now Russell Wilson. There are currently one, two, three, and four seeds remaining. Peterson is likely to move on (he absolutely CRUSHED Robert Griffin III) with the Rice-Sanders pairing (both collected about equal percentage with comparable opponents) much more difficult to call.
Voting is completed through the ESPN SportsNation Page. The fifth round runs until April 17th when it will move forward to the overall finals.