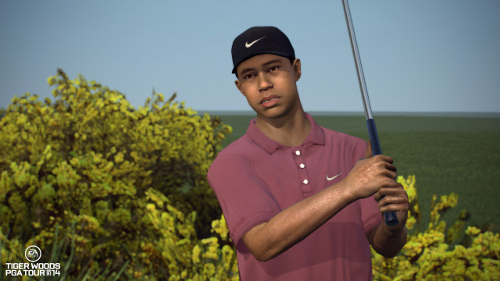 Despite producing one of the best golf games in a long time with Tiger Woods PGA Tour 14 the series won't have a follow-up next year. Kotaku reports that EA Sports has canned the proposed next iteration of the product for all systems but will continue working towards a next-gen focused Tiger Woods 16.  
Official sales numbers for Tiger 14 are unknown. While Tiger 12 and 13 picked up steam in April it's plenty telling that EA has not come out to tout the numbers this time around as they did then. Even if sales were steady year-over-year that the company individually licensed greats from the past to be included in the game thus increasing development costs which apparently have not delivered the expected returns. Regardless it seems EA feels it would not make fiscal sense for them to develop two different versions of Tiger with one treading water and the other offering true advancement on the new systems.
Tiger may be better off as a bi-annual release anyway given it lacks roster turnover that drives sales for league-licensed games while its reliance on expensive downloadable content that has to be re-upped with every subsequent title has become a point of contention.
Also affected in personnel cuts at the Tiburon studio is the NBA Live series which already had low expectations and changes there can't be perceived as anything but troubling particularly considering instability comes at a critical point in development. It might be more surprising that the company hasn't just shut down NBA for good.
This topic and more will be discussed on the Press Row Hangout tonight live at 11ET. The show will be archived immediately after and posted to the site in the morning.