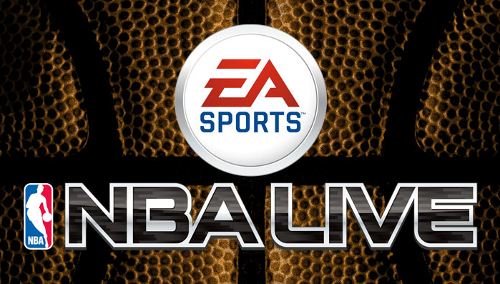 Despite no consumer demand and continued missteps in development EA Sports currently still plans to release an NBA Live entry this year. Four years after publishing NBA Live 10 the company faces what appears to be a no-win situation in choosing between current and next-gen while going up against a behemoth in the NBA 2K series. 
Noted in the report from Sunday that Tiger Woods 15 had been cancelled in favor of putting full resources towards a next-gen Tiger 16 was the news that the creative director for NBA Live, Jason Barnes, had been a casualty of widespread layoffs at the company. It's a disconcerting development considering the critical stage in which the game would be in with five months still to go before a potential release.
How EA handles the marketing of NBA Live 14 will once again be telling. It was very transparent right from the start that the company was relying solely on conjecture with NBA Elite 11 that they would not be able to back up yet they continued to make obnoxious statements. That was toned down for NBA Live 13 which had attempts at creating a social draw fail and all promotion abandoned as soon as signs of trouble were noted by the press.
Seemingly the only constant in the way the two were handled was the company's desire to hide the products from public view until as late as possible. The first official Elite footage was put out in mid-September (other video that EA did not want seen leaked out weeks earlier) followed by a demo that buried any chance it had. The first opportunity to see NBA Live 13 was around the same time and again through a leak that showed the game was in a poor state. Cancellation came at a similar stage in September as was fully anticipated.
The NBA Live website now says that information is coming soon. The game is not scheduled to be at E3 though a closed presentation to select press is still possible. With the reaction to that last year representing the beginning of the end however they may be better off bypassing it.
It's still difficult to evaluate the prospects for NBA Live given it remains unknown whether EA will attempt to release it for the Xbox 360 and PS3 or look to get a fresh start with the next Xbox and PS4 (assuming no exclusivity to Microsoft). Going with the current-gen would present a much larger consumer base to tap into but the brand is so tarnished and the competition so entrenched it would not have an easy road to picking up any sales. With next-gen consumers may be willing to give a reinvented series more of a chance but the available sales base will be vastly decreased and NBA 2K will be there as well.
Regardless EA understandably has to be targeting the establishment of some consumer confidence instead of a big sales number. They are so deep in the hole now financially that they can commit to a revival that would under the best of circumstances take three years or longer – or just cut their losses now and give up. If they continue to have long-term plans for the NBA Live series than next-gen would probably be the better direction to go as long as they have the ability to put out a product that starts to change the perception of the brand.
Then there is the question of being a retail or digital download release. NBA Live 13 was set to be digitally distributed through XBLA and PSN as a fairly bare-bones game and rumors pointed at a $20 price tag with additional modes possibly being charged for later as add-ons. With Andrew Wilson, executive vice president of EA Sports, also now taking over control of Origin the likelihood of a digitally distributed release would seem high regardless of whether Live comes to the current or next-gen. That could be one way to differentiate from the competition but it remains to be seen whether it would make it any more appealing.
While EA apparently is examining the possibility of a second NBA title they will struggle to find any traction for their first one. Correspondence with current and former Tiburon employees have painted a picture of disarray and mistrust. Eventual cancellation certainly can't be ruled out following two attempts that stalled late in the process, but it's now or never for NBA Live.