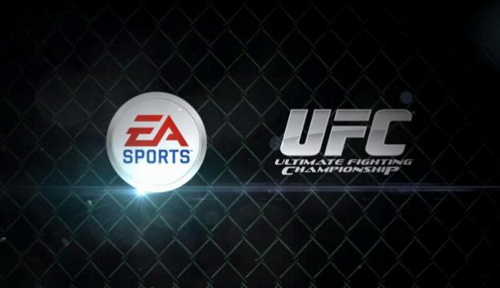 When EA Sports announced their current lineup for fiscal year 2014 – which runs from April 2013 through March 2014 – they omitted two games that only weeks ago would have been expected present. Tiger Woods is going on hiatus for a year but speculation had UFC coming late 2013 or early 2014. Now EA has confirmed through Joystiq that UFC is simply not planned for release this fiscal year. 
Fight Night Round 3 was the game that really showed off the capabilities of the Xbox 360 and got people excited. UFC could have taken on that role in the early life-cycle of the PS4 and next Xbox. There was some early buzz around UFC being fast-tracked given development on an EA Sports MMA 2 had left them with usable technology and assets but that would likely have benefited the current generation more so than the upcoming one. This development would seem to indicate that UFC will be a next-gen product when it does eventually debut.
EA Sports UFC is being developed out of the EA Canada studio by the team behind the Fight Night series. Work began almost immediately following the acquisition of the UFC license that was announced at E3 last year. The license will be utilized beyond just console games and EA UFC is expected to prominently feature the women's division.
EA now looks to have a huge gap on their schedule that runs from the end of 2013 through June 2014. It's hard to imagine the company accepting such a void. That means whether it be a return of MVP Baseball or a brand new product – remember there has been talk of new franchises in the works including a high-concept NBA game – a favorable landing spot will be available within that time frame. In addition FIFA World Cup 2014 should be expected late April or May.