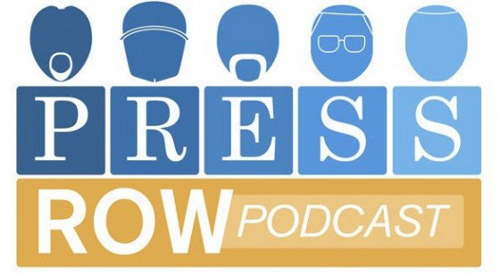 The brand new edition of the Press Row Hangout features myself, Rich Grisham from GamesRadar, and Owen Good from Kotaku.
Discussion is primarily centered on news out of EA and the investor call of the last week including UFC not launching this fiscal year, NBA Live possibly being a next-gen product, rumored Microsoft exclusivity of some sort, and Andrew Wilson selling off all his stock. As always the panel closes the show out by responding to some viewer questions and this time they relate to the possibility of MVP Baseball, expectations regarding the NFL license, and where the NCAA series stands heading into next-gen with the threatening player likeness lawsuit looming.
Feel free to leave any feedback on the show or suggestions for future discussions in the comments here or through Twitter at Pastapadre and PressRowPodcast!