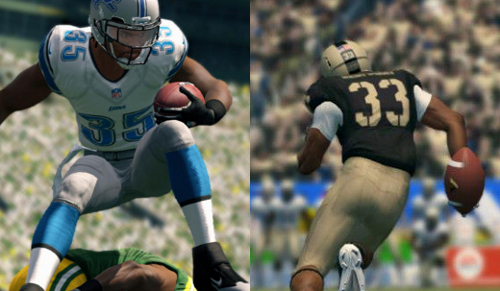 EA Sports has always been recognized for their marketing might whether a game was worthy of hype or not. Traditionally they've been at the forefront of trends and have taken full advantage to get the brand in the position they are today even with at-times-floundering franchises.
Something has changed though in recent months out of the Tiburon studio in particular. The marketing efforts have been inconsistent and sloppy – a stark contrast from the usual disciplined nature in which they have released info and interacted with consumers in the past. 
NCAA Football 14 media has included a number of glaring errors while Madden NFL 25 debuted with two disconcerting trailers and talk of "Street Fighter controls". These are all things that must go through a series of internal approvals before seeing the light of day. Most recently two self-imposed deadlines for Madden info have been missed with Connected Franchise news being pushed back and a video spotlighting defense promised to hit on Monday that is still MIA.
Regardless of whether that video were to be pushed live minutes from now or never, and no matter if the same info for Connected Franchise is just added on to what was scheduled for later, it is certainly alarming to an extent that plans made months or even longer in advance are being changed at the last minute. None of this necessarily signifies there is a problem with the games but instead displays a level of disorganization internally and potentially shaky confidence at this stage for one reason or another.
Next-gen reveals coming up – potentially at both Microsoft's event on 5/21 and E3 on 6/10 – could explain a fracture of resources now being witnessed. Recent layoffs could also be playing a part though there are no indications that is the culprit here. EA's social media accounts have become insufferable in the last year and the cover votes (especially NCAA's) were troubled and didn't achieve the reach expected.
EA Sports head Andrew Wilson just sold off all his stock and rumors about a Microsoft exclusivity pact are swirling. There's a lot going on right now but it's difficult to make much of it except in how it's manifesting itself in different ways. One of them seems to be difficulty meeting deadlines and releasing well-received media on the upcoming games out of Tiburon.