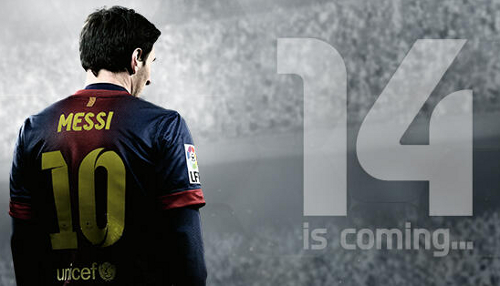 While much of the discussion around upcoming releases has centered on the complete dismissal of the Wii U (nothing coming its way) and the emergence of the PS4 and next Xbox (Madden, FIFA, NBA 2K, and possibly NBA Live) there have also been questions relating to the PlayStation Vita. No sports games through the end of the year have been confirmed for the handheld but Gamestop has now posted a listing for FIFA 14. They are very unlikely to have done so without having received information that the game will be released for the Vita. 
While sales of the Vita have been anything but solid there is still the Sony cross-platform integration that not only matters now with the PS3 but will also come PS4. Interaction with FIFA 14 on one or the other would make a lot of sense and could be announced at the Sony or EA press conference kicking off E3 or simply be a feature revealed during the event. Considering the worldwide sales numbers if only one sports game was going to be on the Vita it would be FIFA.
In other news the first pre-order incentive for FIFA 14 has been posted by EA through their Origin site. For the most part FIFA has traditionally avoided going the route of offering unique bonuses at different retailers so there is a chance this will be the extra package that comes with pre-ordering no matter where it is purchased. 24 Ultimate Team "Gold" packs (distributed over 24 weeks) and five "boosts" to apply to a virtual pro will be provided.