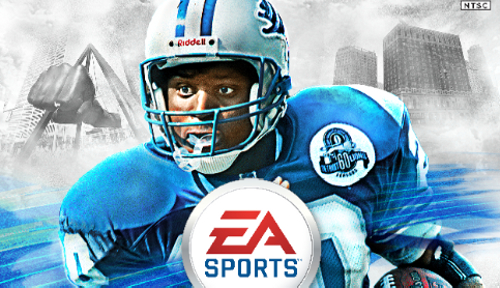 Notable in the announcement of the Madden NFL 25 Anniversary Edition was nothing being included to celebrate the history of the franchise. For what is intended to mark a milestone anniversary that it contains nothing about the past or from it is certainly perplexing. Instead something that would have made perfect sense packed in is being sold separately. 
The documentary NFL Madden 25 will release on the same day as the game. The NFL Films doc will profile the 25 years from Madden's inception to where it stands today.
Everyone loves MADDEN! From the everyday gamer, to celebrities, to NFL players themselves simply stated MADDEN has become a phenomenon. Originally endorsed, and inspired by former head football coach and color commentator John Madden, the video game has changed the way people experience NFL football. From program evolution to a cultural juggernaut, Madden 25th Anniversary celebrates 25 years of EA Sports MADDEN NFL video game and follows it's rise from 'just another game' to an iconic force woven deeply into the fabric of sports history.
Compare the Madden 25 Anniversary Edition which has Ultimate Team Packs and (as the current terms stand a potentially deceptive) DirecTV NFL Sunday Ticket offer to Madden 09's 20th Anniversary Collector's Edition. That one included NFL Head Coach 09 along with a playable Madden 93 and special video content. Madden 25 AE goes for $100 while Madden 09's was only $90. Needless to say the value provided by the two would be perceived as drastically different by the majority of consumers.
The documentary is currently listed on Amazon for $21 on Blu-ray and $15 on DVD. Tell me again why this is not part of the Anniversary Edition of Madden NFL 25?