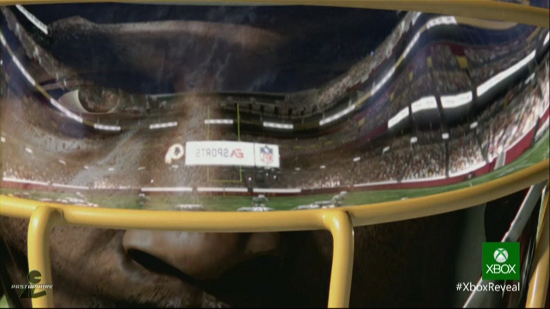 As expected EA Sports held a prominent role at the Microsoft event to reveal the new Xbox One. Andrew Wilson appeared to discuss the next generation confirming Madden NFL 25, FIFA 14, NBA Live 14, and UFC for the Xbox One.
The company also announced the "EA Sports Ignite" engine which will provide true player motion and living worlds. EA will also be discussing a "new broad, strategic partnership with Microsoft" in the near future – probably more on that at E3. FIFA 14 will be getting exclusive Ultimate Team content on Microsoft consoles but obviously the partnership will be going beyond that. Other potential exclusivity arrangements were not discussed.
A full trailer showed off the four upcoming sports games. As soon as that is available online it will be posted. Hopefully that won't be the trailer that sets EA up for failure in the same way the Madden next-gen trailer in 2004 did. More on everything as the day progresses!