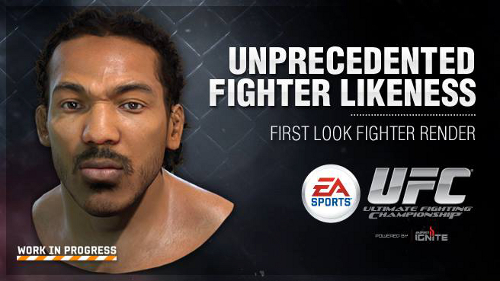 The last eight days of feature teases have provided very little to go on for EA Sports UFC. The eight gameplay features in question will be revealed at the EA press conference next Monday.
In the meantime the company has released the above image showcasing UFC Lightweight Champion Benson Henderson's face and touting the "unprecedented fighter likeness". This is an actual in-game render and not the CGI seen in the earlier Ignite engine trailer.
With the game not releasing until next April at the earliest there will be plenty of time to tout the technological advancements that come with the Xbox One and PlayStation 4. This is just the start as UFC steps into a role similar of that to the one Fight Night had in the transition to the 360/PS3 generation with opportunity to reach not just fight fans but a more general audience.