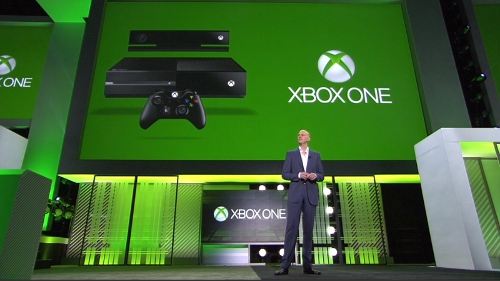 The press conference today for Microsoft delivered a number of announcements and game reveals with many of them being exclusives. Before getting to the Xbox One the company showed off a redesign for the Xbox 360 that is available beginning today – styled similar to the One and smaller/quieter than the current 360. They also revealed that Xbox Live Gold will include two free games a month (until November) such as Fable III, Assassin's Creed II, and Halo 3 making it similar to the popular PlayStation Plus service for a limited time.
Moving on to the Xbox One trailers and demonstrations for exclusive games included Ryse: Son of Rome, Killer Instinct, Sunset Overdrive, Forza 5, Project Spark, Halo, Dead Rising 3, and Titanfall. Enhanced SmartGlass capabilities were also shown off. Xbox Live will no longer have a cap on number of friends and MS points will be no more.
In what will be of great interest to sports gamers a Game DVR feature will record footage, Upload Studio will allow for editing and sharing in the cloud, and live broadcasts will be capable through a partnership with Twitch. Both Xbox One and PS4 then essentially deliver spectator mode for all games and ability to share highlights.
The Xbox One will launch in November for $500. Amazon now has it for pre-order. They also have some EA games up for pre-order and at $60 which is an indication prices may not be going up despite the rumors.
Going in to the event anything changing the general sentiment towards the Xbox One seemed unlikely. The entire focus was on games and game-related services today however which could resonate with many. What did you think of the press conference and has it altered your plans or consideration on purchasing an Xbox One?