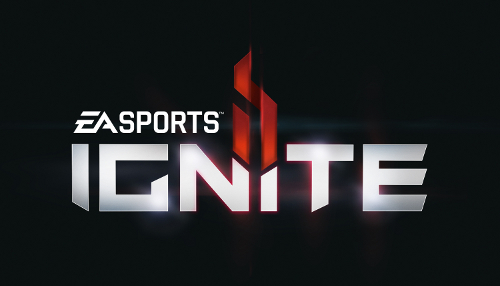 Here are some basic impressions from the first day being on the show floor of E3 which featured prominently the upcoming EA Sports games. The company shut down any recording of the games at their booth so unlike past years the number of videos and images coming out will be limited. Included at the end of this piece are the short videos of Madden NFL 25 captured before that point as the taking of them had been approved to begin the day.
Thoughts on all the games will be expanded upon in future articles and upcoming Press Row Podcasts and Hangouts. 
EA Sports PS4 and Xbox One Titles
The behind-closed-door presentations for these games contained more substance than had been anticipated. Though limited, all of them had a playable element and presentations featured a good deal of information and display at actual in-game assets. It's important to note though that there is no way to determine how well these games will come together for release from what was shown today.
Most impressive of the bunch was EA Sports UFC. The game isn't set to release until next April but it was phenomenal graphically and in the tech that demonstrated. Focus was on areas such as the likenesses, emotion, exertion, movement, true and dynamic damage across the whole body, soft tissue contact, and a stage-based submission system. One very cool moment happened with Benson Henderson when he brushed back his hair after getting hit – just like he often does in real life throughout a fight.
Least impressive was Madden NFL 25 which didn't stand out as a huge leap over the current generation version which had been played earlier in the day. Before jumping to judgment keep in mind this comes from early in development and featured all 22 players on field but in a practice environment with only running plays as Adrian Peterson. Enhancements to the blocking were the focus here but it seemed like the current gen version had already showed a lot of it and the physics and animations were somewhat familiar. Madden just didn't "pop" the way the other next-gen games on display did.
FIFA 14 was steady and looked great just like the trailers would suggest. The mob surrounding the station though kept from any hands-on time. Confidence is high in the game and it looks to be on-track.
There is reason to be encouraged about the prospects for NBA Live 14. Certainly no one should commit in any way to the game at this stage but the vibe around it is distinctly different than was the case with Live 13 and Elite 11. A practice court with Kyrie Irving provided an opportunity to get a feel for the controls and the new dribbling "bounceTek" system that releases the ball to physics. The right stick controls dribble moves and a modifier allows for executing a player's signature moves and Irving's looked great.
Madden NFL 25 (360/PS3)
In the time spent with the current-gen version of Madden NFL 25 the game looked and felt great. There is a lot more to evaluating than can be accomplished with such limited exposure but what was immediately noticed was all positive. Unfortunately the lack of videos means everyone else won't have as much of a chance to fully scrutinize what has been done for this year.
The gameplay feels slowed with player acceleration nowhere near as instantaneous as it had been but scaled to provide a feel of differentiation between players. Defensive backs play the ball more realistically and interceptions look far more natural. The physics system has been cleaned up and the awkward moments mostly removed. The defensive line collapsed the pocket a few times which was rare to see in past Madden iterations.
The running game is immensely fun now with offensive line blocking showing signs of advancement. At one point what looked like a wall of three offensive lineman drove back two defensive lineman several yards and I was able to cut through a big hole to the right of them. There probably will be head-scratching moments still with blocking but it appeared to be much more consistent and dynamic. The zone-read plays are really satisfying to use and effective if done properly. The running back (and any ball carrier) can be much more shifty and make effective cuts as player control is far more precise. There is no doubt the changes made to the run game will seriously alter the balance of my offense as it will shift back to being more run-oriented and that is a development that gets me excited.
These videos are from very first game we played at E3 when we were just trying to get a feel for things. Recording was shut down after about 15 minutes – so many of the cooler moments as we started to get things figured out don't show up here (great offensive line blocking at times, running the read-option, more examples of shifty moves by running backs, a great looking interception, a few big plays down field, the game coming down to the wire). There is also an obvious bug with the Vikings unis that is going to be fixed.