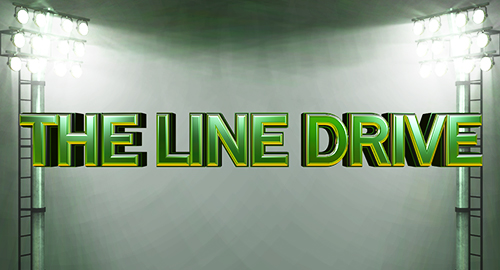 The Line Drive is a weekly collection of news, links, deal alerts, and updates that didn't necessarily warrant their own postings.
♦First set of NBA 2K14 (360/PS3) screenshots have been added to the FB album.
♦The number should be under the "T" so 2K got the Heat jersey wrong in those shots.
♦New screenshot showing first card selection in Madden NFL 25 Ultimate Team.
♦It'll probably be 5-7 days until named rosters are out for NCAA Football 14.
♦Kotaku explains why NCAA Football 14 is without the Baylor fight song.
♦The Gaming Tailgate with a video showing all offensive plays in NCAA Football 14.
♦EA Sports released a trailer celebrating the launch of NCAA Football 14.
♦MyMaddenPad posted a new video interview from E3 with Madden 25's Rex Dickson.
♦For some reason EA put together a video of Tim Tebow catching passes in Madden 25.
♦EA scanning faces and bodies of fighters and other personalities at the UFC Fan Expo.
♦EA says they abandoned the Wii U and Facebook because no sports gamers were there.
♦The Ultimate Warrior will be a pre-order bonus for WWE 2K14.
♦New screenshot features Tyler Seguin with Dallas from NHL 14.
♦Operation Sports noted some PES 2014 details that came out of a Twitter Q&A.
♦Check out the five different helmets Kansas has for this upcoming season.
♦The Patriots have revealed a new logo for the upcoming season.
♦PlayStation Plus deals include Fight Night Champion for just $6 running 7/9-16.
♦Day one pre-orders for the Xbox One and PS4 launch bundles still available at Amazon.
News and content that may have been missed from the last week around the site.
♦DVD/Blu-ray Releases This Week. Headlined by Spring Breakers and The Host.
♦Next Terminator Reboots for New Trilogy. Heading towards June 2015 release.
♦Cloudy With a Chance of Meatballs 2 Trailer. Sequel to 2009 hit coming in September.