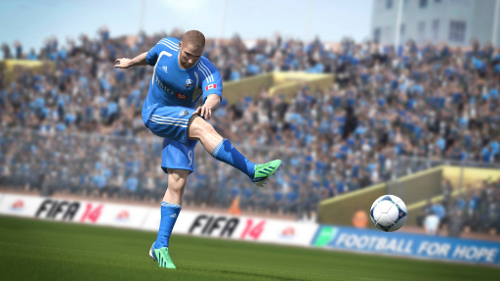 The final spot on the MLS All-Star team will be filled by Marco Di Vaio of the Montreal Impact. Goals scored in FIFA 13 for the week of July 3-10 determined the winner and Di Vaio outpaced everyone with 73,838 of them.
The runner-up was Robbie Keane of the Los Angeles Galaxy with over 69K of his own. In all 488K goals were scored between the 26 qualifying players displaying just how dominant those two were compared to the rest of the pack. Di Vaio and Keane accounted for 29% of all the scores during the promotion.
The MLS All-Star Game takes place on July 31 with AS Roma from Italian Serie A taking on the best from MLS.