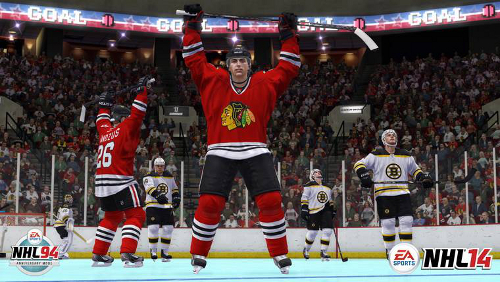 The 20th anniversary of one of the most revered sports games in history is being recognized with a place in NHL 14. The announcement of NHL 94 Anniversary mode though has brought about mixed reaction.
NHL 94 was last featured in NHL 06 and in that case it was the actual original gameplay. In NHL 14 the mode is essentially just layering the old-school presentation over current-day gameplay. The removal of rules and the '94 control scheme were already options that could have been selected. That the mode will be offline only is another big hit to its appeal. Still the nostalgia factor is strong and even just the blue ice, stars under players, organ music, and including some of the legends involved in '94 may be enough to make it worthwhile.
Is the NHL 94 Anniversary mode a letdown or worthy of the hype? Leave your thoughts in the comments and vote in the poll below!