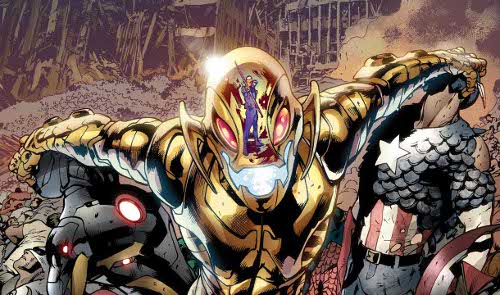 The title of the upcoming sequel to The Avengers was announced at the Marvel Comic-Con panel. The Avengers: Age of Ultron will release on May 1, 2015. It follows Thor: The Dark World on November 8, Captain America: The Winter Solider on April 4, 2014, and Guardians of the Galaxy on August 1, 2014.
Interestingly the story will be mining a recent 10-issue comic crossover which features the return of Ultron and the attempt made to take over Earth.
Vin Diesel also addressed rumors about his potential Marvel casting and said news will be out by the end of the month. It's unclear what role he would take on but The Vision is a possibility. Robert Downey Jr. recently signed on for two more Avengers films.