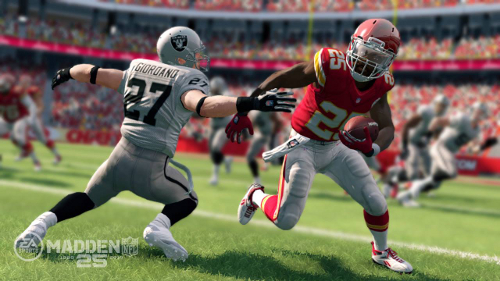 Earlier this week EA Sports announced that Ultimate Team content will transfer or mirror from the current generation versions of Madden NFL 25 and FIFA 14 to their next-gen versions. With Madden items and currency will be moved and for FIFA they'll actually share the same team-building universe. Those abilities will only apply to users going from 360 to Xbox One or PS3 to PS4 as switching allegiances will mean starting from scratch.
During the investor call on Tuesday mention was made that more announcements, like the Ultimate Team one, will come at Gamescom which takes place August 21-25. 
EA SPORTS will have more news on easing the transition when we present at Gamescom in August. Our goal is to make moving day painless – to welcome players onto the new consoles with a minimum distraction and  inconvenience.
The more the company can offer in this regard the more enticing it will be for consumers who might consider buying the 360/PS3 version earlier and the One/PS4 version later. Justification for doing that certainly would be more difficult had it meant losing the time and money invested in Ultimate Team so that was a big development to start with.
One natural fit would be allowing the transfer of Connected Franchise files in Madden. Though the money component isn't there like with Ultimate Team the significant time investment is. Given that features are said to be uniform between current and next-gen there's no reason to think that wouldn't be possible. Another move that would be popular is a trade-in program providing greater credit when bringing in Madden or FIFA for current-gen and putting it towards their next-gen version. What else would you like to see implemented with the console shift in mind for Madden and FIFA to make the transition ideal?