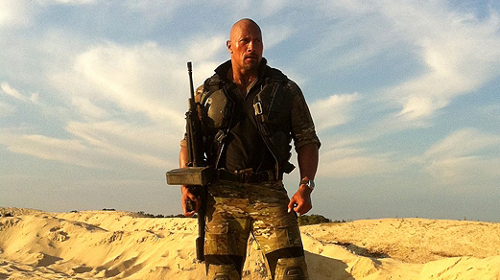 G.I. Joe: Retaliation
In this sequel, the G.I. Joes are not only fighting their mortal enemy Cobra; they are forced to contend with threats from within the government that jeopardize their very existence.

Justice League: The Flashpoint Paradox
We all wish for the chance to go back in time and change the things, for The Flash, that coveted chance is within reach. He traverses time to right a violent, decades-past crime against his mother, but the ripples of his good intentions prove disastrous, as a fractured, alternate reality now exists in place of the familiar one. Stumbling through this twisted reality where even Superman is nowhere to be found, The Flash seeks the trusted wisdom of Batman, only to find a grittier, more violent Dark Knight in his place. Together with the help of Cyborg, they race to restore the continuity of Flash's original timeline while this new world is ravaged by a fierce war between Wonder Woman's Amazons and the Atlanteans, led by a battle hardened Aquaman. With breath taking action and an all-star voice cast featuring Kevin Conroy, C. Thomas Howell and Dana Delany, it's a bold, emotional vision that will forever change the landscape of the DC Universe!

Under the Bed
Every child knows about the monster under the bed Neal Hausman s mistake was trying to fight it. Neal (Jonny Weston, Chasing Mavericks) has returned from a two-year exile following his tragic attempt to defeat the monster, only to find his father ticking ever closer to a breakdown, a new stepmother who fears him, and his little brother Paul (Gattlin Griffith, Green Lantern, Changeling), terrorized by the same monster. While Neal and Paul work together to try and fight the nocturnal menace, their parents are taking desperate measures to get the family back to normal. With no support from their parents, the brothers have nothing to rely on but each other, and courage beyond belief.

Miami Heat 2013 NBA Championship: Highlights
In June of 2012, LeBron James, Dwyane Wade, Chris Bosh and the Miami Heat made good on a promise to deliver a championship to the basketball fans of South Florida. It seemed unlikely that they would ever be able to match the drama and the intensity of that title run in an encore performance. But this was no ordinary basketball team. From the opening night of the 2012-13 NBA season, the Heat were determined to prove that not only were they up for the daunting challenge to repeat as champs but they were also destined to become one of the most successful and celebrated teams in history. No one could have anticipated the breathtaking 27 game winning streak that would catapult the Miami Heat into one of the biggest stories of the year. And after sweeping the Milwaukee Bucks, dispatching the Chicago Bulls and outlasting the Indiana Pacers, Miami would take home their second consecutive title after an epic seven game series with the San Antonio Spurs. You can feel the Heat in this sensational DVD, packed with exciting highlights, exclusive interviews behind the scenes footage along with additional features. You'll relive all the memorable moments on the climb back to the top, as the Miami Heat carve out their special place in history. Buy the DVD and get the Blu-ray Free!

Star Trek: The Next Generation – Season Four
Set in the 24th century, the exploits of the U.S.S. Enterprise continue as it explores the universe, seeking new life and new worlds. Broadcast episodes of the entire fourth season (1990-91). 26 episodes on 7 discs.

Banshee: Season One
From Alan Ball, creator/EP of True Blood, this exciting new Cinemax action drama charts the twists and turns that follow Lucas Hood (Antony Starr), an ex-convict who improbably becomes sheriff of a rural, Amish-area town while searching for a woman he last saw 15 years ago, when he gave himself up to police to let her escape after a jewel heist. Living in Banshee under an assumed name, Carrie Hopewell (Ivana Milicevic) is now married to the local DA, has two children (one of whom may be Lucas'), and is trying desperately to keep a low profile – until Lucas arrives to shake up her world and rekindle old passions. Complicating matters is the fact that Banshee is riddled by corruption, with an Amish overlord, Kai Proctor (Ulrich Thomsen), brutally building a local empire of drugs, gambling and graft. With the help of a boxer-turned-barkeeper named Sugar Bates (Frankie Faison), Lucas is able to stay on even footing with Kai and his thugs, and even manages to bring a measure of tough justice to Banshee. But eventually, Lucas' appetite for pulling heists pulls him and Carrie into a dangerous cauldron of duplicity, exacerbated when Mr. Rabbit (Ben Cross), the NY mobster they once ripped off, closes in with vengeance on his mind.