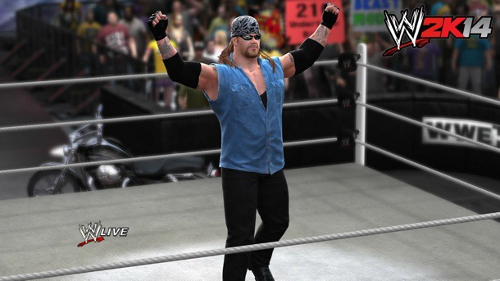 Details have now rolled out on what will make up the special edition of WWE 2K14. Known as Undertaker: Phenom Edition the set will include unique coffin packaging, copy of WWE 2K14, "The Streak" DVD, controller skin, autographed art card, and exclusive DLC code for the "American Badass" entrance and gear.
This is almost identical to what THQ offered for WWE 13 only with Stone Cold as the featured personality and is lesser than the package 2K has offered for the special edition of NBA 2K. WWE 13's went for $80 and NBA 2K13's for $100.
The price has now been confirmed as $100. Amazon has the set available for pre-order.