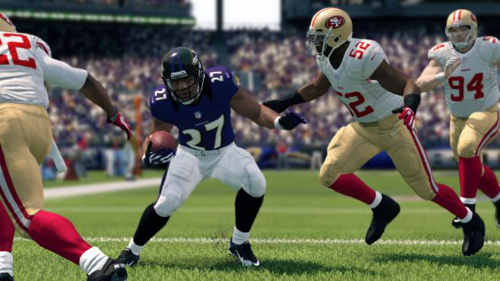 The Madden NFL 25 demo went live in the early AM hours for the Xbox 360 (queue it up for download here) and has since arrived for the PS3. It comes in at 1.99 GB.
The strong demo offering has full games with five minute quarters and adjustable difficulty and sliders featuring the Seahawks @ Packers and 49ers @ Ravens. The Skills Trainer is also included to help practice and fine tune some areas of play.
As always leave any thoughts or observations of time spent with the demo in the comments! Gameplay videos and potentially impressions will be posted in the coming days.