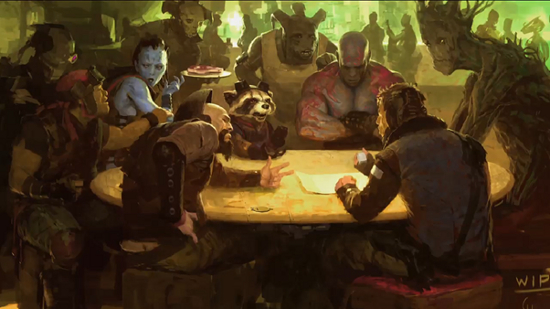 The last few months Vin Diesel has teased through social media possible upcoming involvement in the Marvel universe. At Comic-Con last month he stated an announcement would come before June was up. While that didn't happen it appears his role has been identified and only has yet to receive official confirmation.
Diesel's hints and recent statements point at him taking on the voice of the tree Groot in Guardians of the Galaxy. Fans may be disappointed by this news given that the character only ever says three words – "I am Groot" – but apparently time constraints ruled him out from playing a more significant part. Diesel does have some experience in voice over work through 1999's Iron Giant. He was lauded for that performance.
Diesel would join Chris Pratt (Star-Lord), Dave Bautista (Drax the Destroyer), Zoe Saldana (Gamora), Michael Rooker (Yondu), John C. Reilly, Karen Gillan, Benicio Del Toro and Glenn Close. Guardians of the Galaxy directed by James Gunn is slated for release on August 1, 2014.