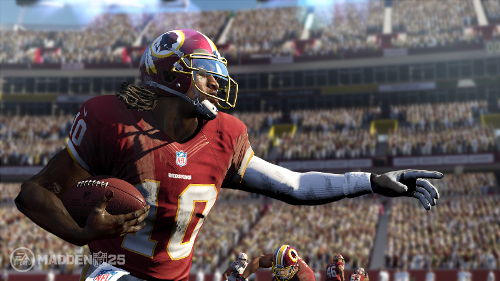 Earlier this month Gamestop announced a program which will give consumers who buy Madden NFL 25, FIFA 14, Battlefield 4, Assassin's Creed IV, and Call of Duty: Ghosts on the Xbox 360 the opportunity to trade those games in for $50 in credit to put towards the same game on the Xbox One once released. Now Amazon is offering essentially the same deal but for a total of eight games.
Trade in the current-gen copy by December 31 and receive a $50 promo credit with Amazon to put towards the Xbox One game. Check out full details on the program here.
Gamestop's offer does not feature NBA 2K14 but Amazon's does. It also includes Watch Dogs and Need for Speed Rivals.