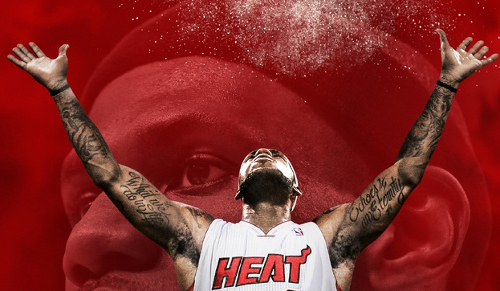 For two years fans of Crew mode have hounded 2K Sports with their desire for it to return. The company announced it was coming back last week but why hasn't that calmed the waters and brought that vocal group back on board?
Those fans will tell you it's not actually Crew mode.
Crew was featured in NBA 2K10 and 2K11 as an online mode utilizing created players to band with others and take on opposing teams. They were complete five minute quarter games held in arenas with all the rules of an NBA contest.
Crews for NBA 2K14 however looks to take place in the blacktop environment which has created concern. Not only is the atmosphere different than in an arena thanks to the crowd but the gameplay on the blacktop is more arcade-like, games are played just to 21, commentary is stripped out, street clothes are worn instead of jerseys, and there are no refs with fouls either not called or far more rare than in a standard game.
In fact, until a few weeks ago, Crews was only going to be 3-on-3 which won't instill much confidence that the mode has been designed with fan requests in mind. Stunningly recent invitees to play the game were told Crews was put together in just two days. It's not as though the company didn't recognize what the fans of the mode wanted and expected. They desired the Crew mode they had before. It shouldn't be a surprise then that they aren't happy.
2K Sports' M.O. has always been to simply not comment on something that was likely to be deemed negative. Instead they choose not to clarify and leave consumers to speculate only to find out for certain once it is too late to affect their purchase. The track record is there even when looking specifically at Crew. All inquiries were ignored leading up to the release of NBA 2K12, where the mode was removed, and even after release they would not respond to media or fan requests for comment on the matter.
Given that it is safe to assume the worst here until shown otherwise…that Crews in 2K14 is essentially just blacktop mode that can expand to 5-on-5 and features leaderboards. It practically has been confirmed, without explicitly saying so, by not denying what has prompted the continued backlash.
The other point of contention is that Crews won't be in the Xbox One and PlayStation 4 version. This was actually the first thing that prompted disappointment. 2K could always have something up their sleeve similar in nature but with a different name. If that's the case it may actually be a good thing because the Crew mode being offered in current-gen hasn't had the intended effect anticipated by the company.