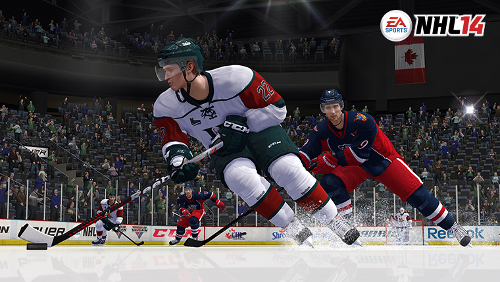 The demo for NHL 14 has arrived on the Xbox 360 (can be queued up for download here) and will make it to the PS3 when the store updates this afternoon.
Featured in the demo are three modes to play. A standard game with a Stanley Cup rematch limited to the third period, NHL 94 mode with the same two teams, and Hockey Ultimate Team.
A bonus HUT pack will be provided in the retail version for those who complete a game and win the HUT tournament against the four teams (Halifax Mooseheads, Grand Rapids Griffins, Boston Bruins, Chicago Blackhawks) included within the demo.