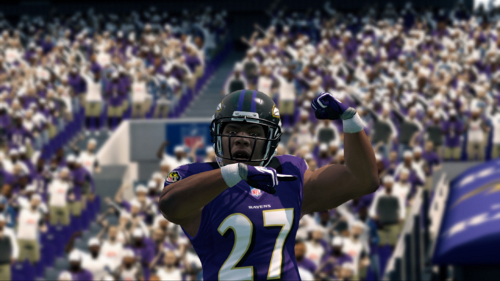 Subscribers to the EA Sports Season Ticket program can now access the early release digital download of Madden NFL 25 on both the Xbox 360 and PS3.
The digital copy of Madden 25 will expire early Tuesday (6am ET) after which a retail or digital copy will have to be purchased to continue playing. All game saves and achievements will transfer over. The Season Ticket costs $25 and runs for a period of one year – providing over three days of early access and a 20% DLC discount for NCAA Football, Madden NFL, NHL, and FIFA.
No plans have been announced for a Season Ticket program on the Xbox One and PS4 but EA has now stated that subscriptions purchased for the 360/PS3 will not carry over whether Season Ticket continues there or not.
There is also a Madden Ultimate Team bonus provided for Season Ticket subscribers. A single Legendary Pack and 24 Pro Madden Packs to be distributed over 24 weeks (which is claimed to be over $30 in value). Keep in mind that Madden Ultimate Team content will in fact transfer from the 360 to One or PS3 to PS4 versions of the game.
Make sure to check out the Madden NFL 25 content posted today! Full general impressions of the game and a look at Connected Franchise mode.