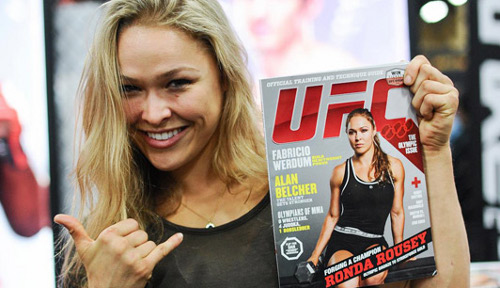 There has never really been any question that EA Sports UFC would incorporate the women's division which debuted back in February. As written about last year it not only made sense in terms of marketing but since then its relevance and legitimacy has become too great to overlook. A game without the division would simply be an incomplete representation of the UFC.
Ronda Rousey has become a huge star and one of the faces of the UFC. Today she confirmed her inclusion in EA Sports UFC in a short video. The division is sure to be a big part of the marketing campaign as it offers further differentiation for the Xbox One/PlayStation 4 game from the last generation's THQ offerings and helps to reach a female demographic that otherwise might not have any interest in a fighting game.
It also stands to reason that Rousey will be one of the potential cover athletes for the game. A fan vote will determine the eventual cover representative.
[Update] Miesha Tate is now also confirmed for the game.