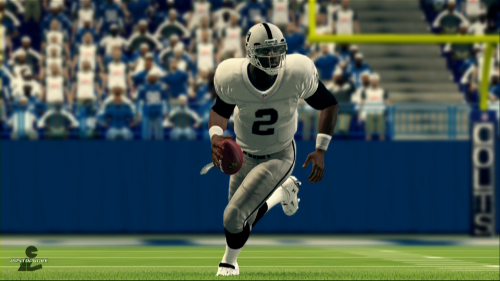 EA Sports yesterday released the second roster update for Madden NFL 25. This one is largely shaped by the rosters being trimmed down to final 53s in preparation for week one of the NFL season but also includes some ratings adjustments. Depth chart shuffling and players being dropped or added since the cut-downs last Saturday make up the majority of the changes.
Unlike previous years new roster updates are not being prompted for download during initial boot up to the main menu. Instead they have to be manually grabbed by going to Customize – Manage Rosters – Update Rosters or when starting up an online game. This roster or any other can be imported for use when starting a new Connected Franchise.
While there are some errors (unfortunately EA has yet to release the full list of changes) and a few players low on the depth charts omitted keep in mind the extraordinary number of transactions that had to be accounted for and the effort to not only handle them and things like changes to jersey numbers but the necessity of coming in under deadline to meet consumer expectations of being out by the weekend. Look for next week's roster update to clean up the discrepancies and further alter ratings following performances from week one.