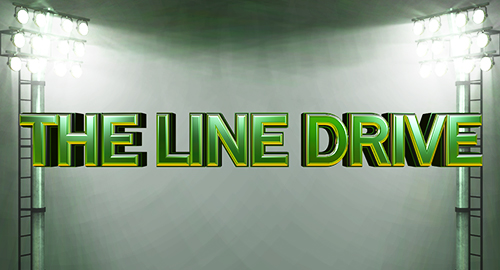 The Line Drive is a weekly collection of news, links, deal alerts, and updates that didn't necessarily warrant their own postings.
♦Look for FIFA 14 and NBA 2K14 giveaways to begin within the next two weeks.
♦Next-gen Madden NFL 25 will be able to import draft classes from NCAA Football 14.
♦EA Sports released a full guide to Hockey Ultimate Team for NHL 14.
♦EA Sports released facial renders for Kyrie Irving from NBA Live 14.
♦The Xbox 360 achievements list is out for FIFA 14.
♦EA Sports extended their FIFA marketing partnership with Aston Villa.
♦Users will be able to add third and fourth kits to unlicensed teams in PES 2014.
♦A special Press Row Podcast discusses the best racing games.
♦The Bathurst track, Mount Panorama, will be included in Forza 5.
♦Check out the new "LA Midnight" uniforms UCLA will wear later this season.
♦Check out the new third jersey for the Buffalo Sabres.
♦Check out the chrome gold helmets the Washington Huskies may wear this season.
♦Still can get 10% off Season Plus subcriptions by using this link for NFL Game Rewind.
News and content that may have been missed from the last week around the site.
♦DVD/Blu-ray Releases This Week. Headlined by Star Trek Into Darkness and Homeland.
♦Extended Trailer for Gravity. The highly anticipated sci-fi film releases on October 4.
♦Trailer for Robocop. The remake is slated to release early next year.
♦Trailer for Neighbors. Comedy starring Seth Rogen and Zac Efron.
♦True Blood Ending After Seventh Season. Final season airs next summer.
♦Transformers 4 Gets Title and Poster. Confirmed to feature Dinobots.