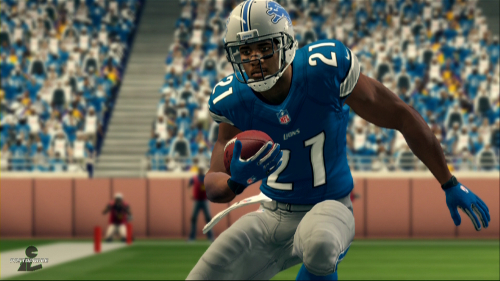 The roster update following week one of the NFL season for Madden NFL 25 is scheduled to go out on Friday for both the Xbox 360 and PS3. The update includes tons of ratings adjustments, new players added to rosters, season ending injuries reflected, and changes to player positions and team depth charts.
Notable movement includes Peyton Manning who is up to 98 overall after his record-tying seven TD performance. A.J. Green gets a point to move up to 95, Anquan Boldin goes up 2 to 90, Reggie Bush rises 2 points to 85, Robert Quinn climbs up 2 to 80, Julius Thomas jumps 4 to 80, and Terrelle Pryor gets 3 to 76. Josh Freeman is down to 79 after losing 3 points, David Wilson drops just 1 to 77 (-2 to carry rating), and Kelvin Shepphard and Oneil Cousins fall 3 to 73.
Check out all the changes through the spreadsheet released by EA Sports. Though not neatly grouped by team as has been the case in the past (would recommend searching team name and tabbing through the returns) the info provided here includes changes to all the individual ratings categories and not just the overall rating.