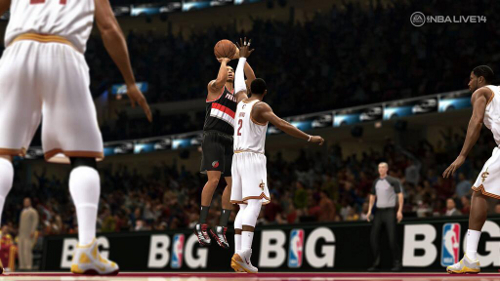 EA Sports today announced that NBA Live 14 will release for both the Xbox One and PlayStation 4 on November 19. That means it will be out in advance of the One but four days late for the PS4.
Missing the PS4 launch by four days is actually a bigger deal than it might seem on the surface. With NBA 2K14 out there on day one, EA will unquestionably miss out on some potential sales from those looking to grab games along with the console. There no longer will be the decision to be made between the two basketball games which will be present for Xbox One buyers.
While the partnership between Microsoft and EA affects some exclusive content (like the legends in FIFA's Ultimate Team) it did not alter the release schedule for Madden and FIFA. Those two titles release on November 12 for PS4.
It's to EA's benefit to push consumer dollars next-gen so heavy promotion of the game in these two weeks leading up to the current-gen release of NBA 2K14 should be expected. A trailer is said to be coming later this week.