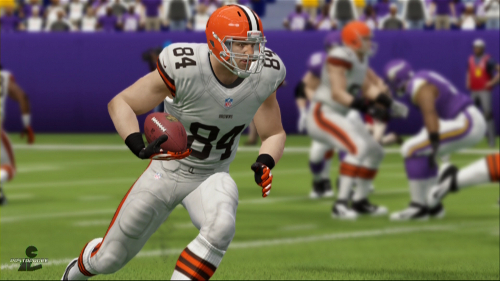 With week three of the NFL season just about in the books, and only a few days until week four kicks off, it's time to discuss the players and teams that need attention in the upcoming Madden NFL 25 roster update. This next update will include the trade of Trent Richardson to the Colts and signing of Willis McGahee by the Browns which just missed the cut last week.
The news isn't good for the 49ers and Bears with Aldon Smith going on an indefinite leave of absence and Henry Melton out for the season after tearing his ACL.
Players that should expect to rise in this update based on their performance in week three and in general early this season include Justin Houston, Muhammad Wilkerson, Daryl Smith, Ryan Tannehill, Donnie Avery, Jordan Cameron, Antonio Brown, Jimmy Graham, and Joique Bell. Those likely to drop include Colin Kaepernick, Robert Griffin III, Ben Roethlisberger, Eli Manning, Matt Schaub, Josh Freeman, Eric Fisher, Jake Long, Kenny Britt, the Redskins secondary which has given up more yards in the first three games than any team in history, and the Giants offensive line among other units on 0-3 teams.
One other subject to broach is that of the "Clutch" trait. No one was added or removed from the list heading into Madden 25. Aaron Rodgers has held on to the designation of "clutch" since the player traits were introduced with Madden NFL 12. However Rodgers has proven to be anything but clutch – besides Cam Newton no QB fails at a greater rate in the fourth quarter of close games. Consider Rodgers is now 0-20 in the fourth quarter of games against .500+ teams when trailing by 7 points or less and there is no way to justify him being considered "clutch".