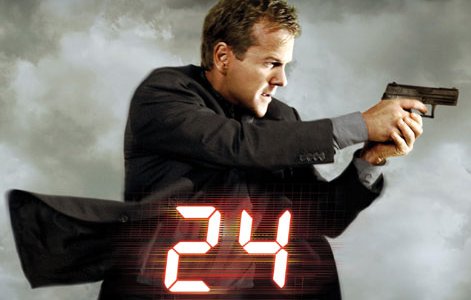 The "limited series" return of 24 will be set in England. 24: Live Another Day will be a 12 episode run that finds Jack Bauer four years after the events that left him as a fugitive when the series concluded. It will debut on Fox summer 2014.
"Jack is soon back on the run and it takes us into the streets of London and in places that break new ground for the show. We've shot in New York, Washington, Los Angeles and Cape Town — but now we're in London and Jack's loose on the streets of Europe, hunted by and hunting bad guys."
The real-time format will be in play despite only having 12 episodes. Each one will represent an hour from the day but with some jumps ahead in time in between them.
Kiefer Sutherland, Mary Lynn Rajskub (Chloe O'Brian), and Kim Raver (Audrey Raines) are confirmed to be returning Live Another Day.