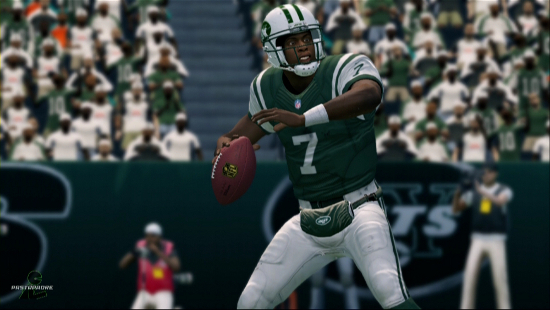 Five weeks of the NFL season are now in the books and only three teams remain undefeated. Injuries to Julio Jones, Luke Joeckel, and Brian Hoyer have ended their seasons while E.J. Manual, Clay Matthews, Owen Daniels, and Michael Vick will miss at least a few weeks. The Vikings signed Josh Freeman (not the starter yet) and the Giants traded for Jon Beason.
Players likely to go up after strong performances include Terrelle Pryor, Geno Smith, Tony Romo, Andrew Luck, Knowshon Moreno, Alshon Jeffery, Justin Blackmon, Travis Benjamin, T.Y. Hilton, D.J. Fluker, Bruce Irvin, Brandon Spikes, Calais Campbell, Randy Starks, Muhammad Wilkerson, and Sheldon Richardson. Names that will probably be headed down include Matt Schaub, Eli Manning, Cam Newton, Chris Johnson, Rob Housler, Logan Mankins, Paul McQuistan, Bryant McKinnie, and Jason Babin.
As always leave your thoughts in the comments as to which players should see an increase or decrease in ratings with the next Madden NFL 25 roster update!