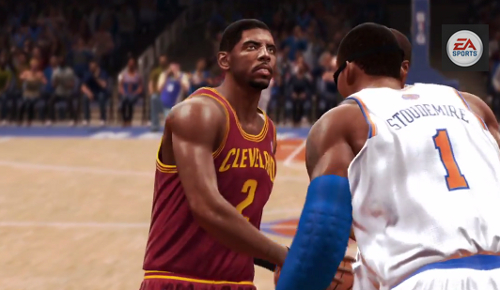 In news that should surprise no one NBA Live 14 will feature its own Ultimate Team mode. The retailer pre-order bonus for Live is the same as it is for Madden NFL 25. Seven Ultimate Team packs (which is said to be worth over $10) will be included with purchase from the major retailers including Amazon and Gamestop.
NBA LIVE Ultimate Team delivers a complete fantasy basketball experience to your console. Build your dream team by collecting the best players in the NBA, and then take your squad into competition online against other Ultimate Team gamers. Fans can also compete in solo single-player Fantasy Showdown challenges, and truly prove your worth as a NBA fantasy owner.
The team-building mode has become a huge revenue generator for all of the titles from EA Sports however basketball may be the worst fit of the bunch. With the limited number of players that are used in each game it doesn't offer the same challenges in crafting a team and improving it beyond a certain point so it'll be interesting to see how they tailor it to make it more intriguing. Knowing that legends will be involved in Live though this is probably where we'll see them appear.