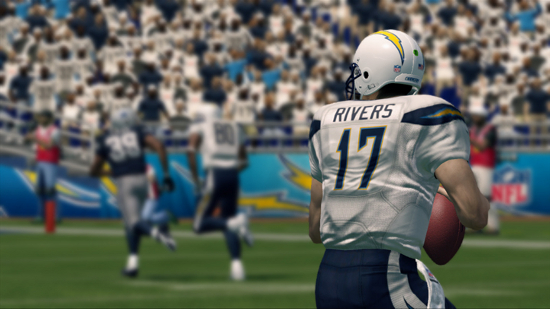 Six weeks of the NFL season now in the books and only the Broncos and Chiefs remain undefeated. They face each other weeks 11 and 13. In the race for the top pick the Giants, Jaguars, and Buccaneers remain winless.
Injuries this week will knock out Randall Cobb, Jerod Mayo, Nick Perry, DeMarcus Ware, and D.J. Williams for significant stretches of time while the situation with Jimmy Graham remains unclear. With the Bills injury situation at QB they've signed Matt Flynn.
Some of the players likely to go up after strong performances include Brandon Jacobs, Nick Foles, Justin Blackmon, Vernon Davis, Aqib Talib, Andre Ellington, Joseph Fauria, DeAndre Levy, Tamba Hali, Keenan Allen, and Sean Lee. Among those that are likely to drop are Eli Manning, Ray Rice, Chris Johnson, Jared Allen, and Eric Fisher.
As always leave your thoughts in the comments on what players should rise or fall in the next Madden NFL 25 roster update!