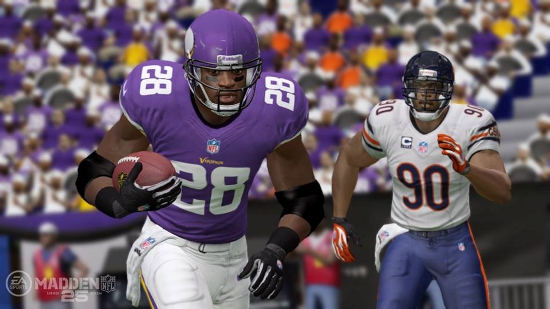 It's now past mid-October and EA Sports has yet to release a patch for Madden NFL 25. This is a significant milestone because of when patches have historically been released for Madden. NHL 14 has received a big patch and that game released two weeks after Madden while FIFA 14 already has two despite releasing in late September. 
Madden NFL 13 patches (8/28 release date): 9/11, 10/16, 11/28
Madden NFL 12 patches (8/30 release date): 10/18
Madden NFL 11 patches (8/10 release date): 9/7, 9/23, 10/28, 12/10
Madden NFL 10 patches (8/14 release date): 9/24, 12/10
Despite many justifiably questioning whether a patch will even come – the company has so far refused to comment on general plans or current status related to one – various comments have implied a patch is in the works without stating so explicitly. The target release frame for the main comprehensive patch the last several years has been about six to seven weeks out. It's now trailing behind that as eight weeks have passed. Should another week go by with nothing then it'll be time to start wondering otherwise and turn up the heat on the company for appearing to have abandoned the product.
Concern over how much support EA Sports would provide for their current-gen products in particular Madden has been warranted. Communication from the company has been poor and their focus has clearly shifted to moving as many units of next-gen as possible with development resources shifted there as well. The same could be said for 2K Sports who have failed to deliver the level of support post-release that consumers expect the last few years and now with the next-gen distraction may show even less care to the current-gen NBA 2K14.