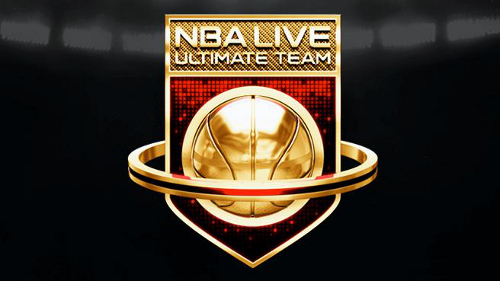 EA Sports today released additional details on the Ultimate Team mode making its basketball debut in NBA Live 14. The inclusion of the mode was anticipated and then confirmed with the retailer pre-order bonus. There is essentially nothing new here conceptually that hasn't already been available in the Ultimate Team modes found in other EA Sports titles. 
LIVE Ultimate Team includes a number of modes that help you earn coins and move up the ranks. Tip Off against any NBA opponent, take your team online versus other LIVE Ultimate Teams or participate in a number of Fantasy Showdowns.

Fantasy Showdowns feature both real NBA teams and a mix of fantasy matchups. Can you defeat last year's stats leaders or the top draft classes from the last 20 years? Fantasy Showdowns will be added throughout the season, so check back often.

Better performances earn more coins. Coins can be earned through dominant team performances, as well as individual accolades, such as racking up a certain number of blocks or posting a double-double. Take these hard-earned coins to the Store to buy packs of players, jerseys, coaches and more. You can also win packs by completing in specific Fantasy Showdowns.

In addition to all of the NBA's best current players, be on the lookout for Player of the Week items with increased ratings based on real-world performance. Keep your eyes open for NBA alumni as well, which will be added to LIVE Ultimate Team throughout the season.

Players aren't the only thing you'll collect in LIVE Ultimate Team. Be sure to stockpile select jerseys, arenas, logos and coaches as well. Coaches dictate your team's default playbook, so choose wisely!

LIVE Ultimate Team will continue to grow and evolve throughout the NBA season with more Fantasy Showdowns, collectibles and features being added through our LIVE World service.
Ultimate Team will account for multiple Xbox One achievements and PS4 trophies with the list of them also revealing that Live with feature the popular Head-to-Head Seasons mode and something called "HoopsNet".