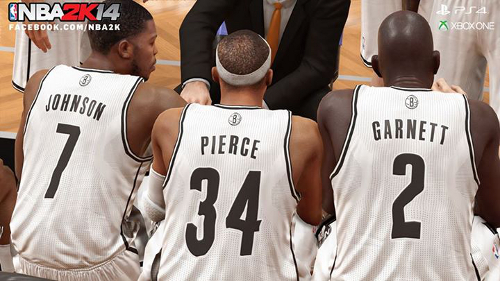 The roster update to coincide with the tip-off of the season has arrived for NBA 2K14. Its purpose is primarily to designate players as injured – with significant names like Kobe Bryant, Russell Westbrook, Rajon Rondo, J.R. Smith, and Brandon Jennings out.
Rating Up: Darren Collison (+1 to 80), Alex Len (+5 to 62), Paul George (+1 to 89), Klay Thompson (+2 to 75)
Rating Down: Tony Wroten (-5 to 63), Antawn Jamison (-1 to 75), Quincy Pondexter (-1 to 66)
"The Real 2K Insider" goes over in greater detail all changes present in this update noting that 25 players are completely missing, 13 players are on the wrong team, and 10 lineups are incorrect. Last year roster updates represented a huge area of weakness for the series and the Dynamic Rosters are supposed to correct that end of things. Maybe more consistent updates will take place during the season but it probably won't account for missing players and movement.