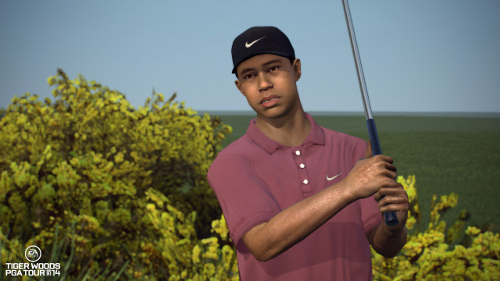 Yesterday EA Sports announced the parting of ways with Tiger Woods that will leave its golf franchise without his presence in the name, on the cover, and in marketing campaigns. That move being made had been anticipated in some capacity to happen sooner rather than later and if anything he stayed on far longer than many would have predicted given the circumstances faced over the years in his personal and professional life.
In what comes as more surprising news Tiger Woods won't appear in the next game in any capacity. That potentially has far more impact on consumer purchase decisions. 
While Woods has somewhat been minimized as the front man of the series the past several years, with more focus being on Augusta National and created golfers, he was still a big reason why people would pick up the game in order to play as him. The justification for the move will be saving the over $15 million a year the company was paying Woods.
Don't expect a fake golfer with Tiger-like attributes or a golfer "share" feature to fill the hole either. Having just settled the lawsuit over college football players EA won't the risk litigation they would be exposing themselves to by doing anything remotely like that for such a high profile individual who they had a long running relationship with. Remember just this year EA stated they couldn't even have the shot arcs of players not licensed for the game included because that would be considered as part of their individual likeness.