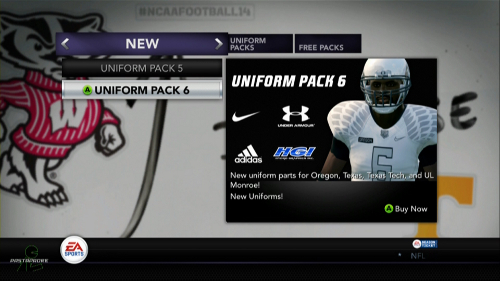 EA Sports today released the fifth and sixth uniform packs for NCAA Football 14 after a gap of six weeks with nothing. Each DLC pack costs $1 and unlike earlier ones these contain all jerseys and helmets rather than mostly being limited to gloves.
Pack five includes Alabama, Florida, South Carolina, Tennessee, Kentucky, Texas A&M, and Western Kentucky. Pack six is comprised of Oregon, Texas, Texas Tech, and Louisiana-Monroe.
This is likely to act as the last support NCAA 14 receives. No longer having a development team following the cancellation of the series only the content that was nearly or already completed was going to be released.