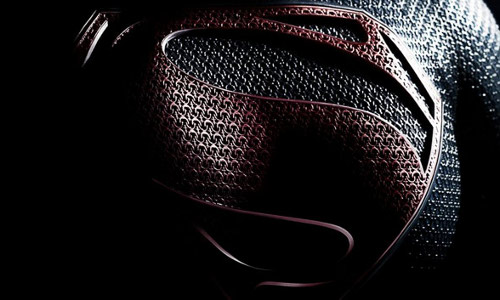 Man of Steel
A young boy learns that he has extraordinary powers and is not of this Earth. As a young man, he journeys to discover where he came from and what he was sent here to do. But the hero in him must emerge if he is to save the world from annihilation and become the symbol of hope for all mankind.

Man of Steel Collector's Edition
The Man of Steel 3D Limited Collector's Edition features the theatrical version of the film in 3D hi-definition, hi-definition and standard definition, and also includes a limited release metal "S" glyph with acrylic glass stand.

Man of Steel Collectible Figurine Limited Edition Gift Set
Based on the blockbuster event of the summer, Man of Steel, these 1:16 scale figurines from DC Collectibles are sculpted by Gentle Giant Studios and feature Superman and General Zod in iconic poses. Measuring approximately 4.5 inches tall, these hand-painted, PVC figurines are recommended for ages 14 and up.

Turbo
From the creators of Madagascar and Kung Fu Panda comes a hilarious "fun-fueled family adventure" (Bill Bregoli, CBS Radio News) that proves no dream is too big…and no dreamer too small. When an ordinary snail named Turbo acquires the power of super-speed, his life kicks into overdrive! With the help of a struggling taco stand owner and a streetwise snail crew, Turbo will attempt to race in the Indy 500 and make all their dreams come true.

Blackfish
Killer whales are beloved majestic, friendly giants yet infamous for their capacity to kill viciously. BLACKFISH unravels the complexities of this dichotomy, employing the story of the notorious performing whale Tilikum, who – unlike any orca in the wild – has taken the lives of several people while in captivity. BLACKFISH expands on the discussion of keeping such intelligent creatures in captivity.

JFK 50 Year Commemorative Ultimate Collector's Edition
50TH ANNIVERSARY COLLECTION INCLUDES: JFK: DIRECTOR'S CUT on BLU-RAY Includes Commentary by Director Oliver Stone, Feature-Length Documentary BEYOND JFK: The Question of Conspiracy, Deleted/Extended Scenes and an Alternate Ending.

RED 2 (Instant Video Exclusive)
In RED 2, the high-octane action-comedy sequel to the worldwide sleeper hit, retired black-ops CIA agent Frank Moses reunites his unlikely team of elite operatives for a global quest to track down a missing portable nuclear device.

Dexter: The Final Season
Dexter is a crime drama about Dexter Morgan, a man who leads a double life as an incredibly likeable forensics expert for the Miami Police Department and as an emotionless vigilante serial killer. Taught by his foster father to harness his lust for blood and killing, Dexter lives by his own strict moral code – he only kills murderers who can't otherwise be brought to justice. Dexter is a killer who grapples with fitting into society while, at the same time, he struggles with his inability to feel emotion. The irony of Dexter's life is that he works closely as a blood splatter analyst with the very people who hunt his kind – the homicide departments.

Dexter: The Complete Series Collection
Own it all: 8 seasons, exclusive art book and a bonus disc of killer special features…in a collectible slide box inspired by the one Dexter himself uses on the show to catalog his kills! Join your favorite serial killer in all 8 chilling seasons of Showtime's Emmy and Golden Globe-winning series. Blu-ray collection includes 25 discs, including all the episodes and the bonus disc!