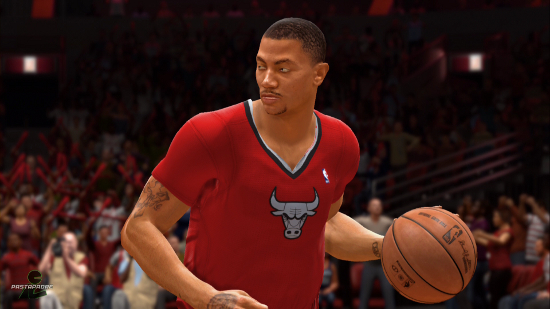 The demo for NBA Live 14 is now available to download on the PlayStation 4. The first sim basketball title in four years from EA Sports is officially out in stores today – even though some retailers began selling copies late last week – but the demo provides an opportunity to try the game out before deciding whether it's done enough to earn a purchase. It will also be out on the Xbox One for that console's release on Friday.
The extensive demo includes the New York Knicks, Oklahoma City Thunder, Cleveland Cavaliers, and Golden State Warriors. There are challenges in Ultimate Team with a roster stacked with young stars like Kyrie Irving, Ricky Rubio, Damian Lillard, and John Wall. Live Season is featured as well with five "BIG Moments" to try and replicate from early this season.
Look for live streams of the full game today through my Twitch account and a special Press Row Hangout late in the evening all about it!
[Update] The archived stream below ran for nearly six hours and included several online games, Rising Star mode, and Ultimate Team.