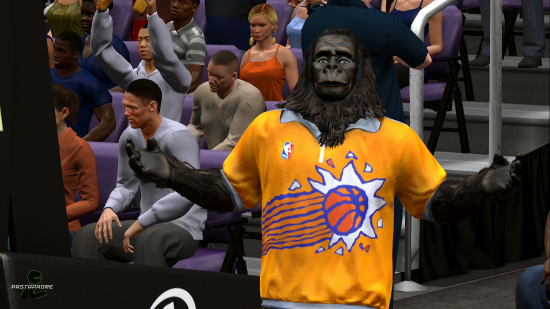 In an unprecedented move the executive producer of NBA Live 14 has come out to publicly apologize for its deficiencies just days after release of the game. Sean O'Brien has posted a letter to consumers regarding response to the game's launch and plans on improving it.
I'm not going to lie; it's been a rough week. As you can imagine, this isn't exactly the NBA LIVE comeback story we were hoping for this year. We hear loud and clear that some of you are disappointed in various aspects of NBA LIVE 14, and I'm sorry if the game doesn't live up to your expectations. Looking at your feedback, we have laid out a plan to make NBA LIVE 14 a better game as quickly as we can.
The plan includes updates intended to make the game easier to understand and enhancements to graphics and animations. 
The NBA Live series continues to be a fascinating story. Unfortunately the openness about the game and dedication in responding to consumer concerns comes too late when EA Sports essentially hid it in the lead-up to release. Not having a tutorial and/or practice gym marks arguably the worst decision EA has made in handling the return of the franchise. There was no need for feedback to realize those were necessities.
Continued support will go a long way in reestablishing trust and showing a true commitment to the series which certainly stands on shaky ground for the future. While not going to garner additional sales or change the minds of those who have already turned away from it, providing extensive post-release support is very important as abandoning the game would send the message that the company has already given up.